Space Curation: Poku Poku
Branding and identity for a fictional restaurant.
Goal
• Curate the brand and wayfinding/environmental graphics 
system for a restaurant.
• Compile brand and designs into a brand book.
Audience
• Middle to Upper Class Adults; Ages 20–40
Solution
• Created Poku Poku, a Californian ramen restaurant that 
combines both traditional and modern elements.
• Traditional elements from wood furniture and structure, hand 
brush lettering and illustrations.
• Modern elements from metal furniture, concert flooring, 
bold colors, and simplicity.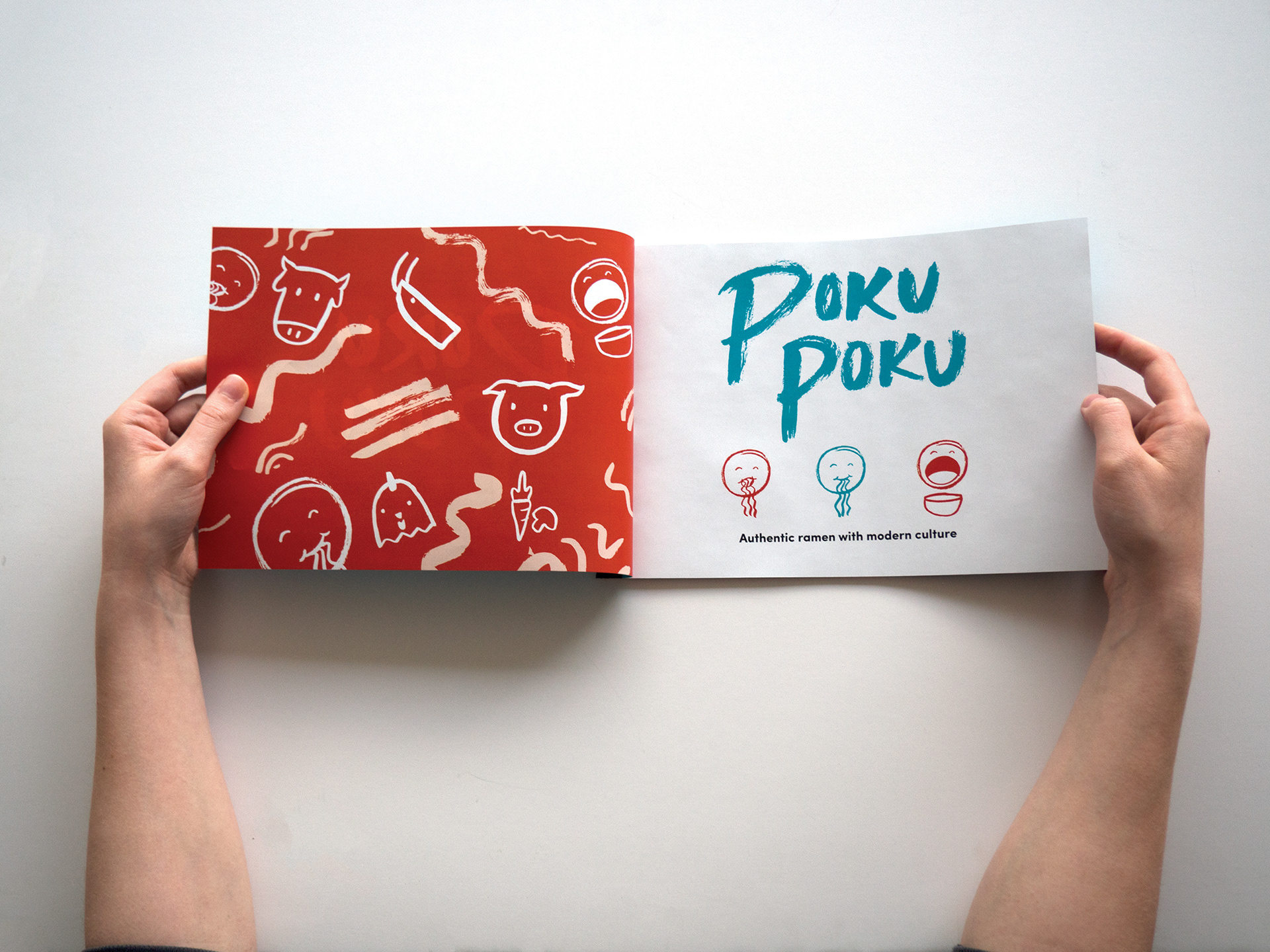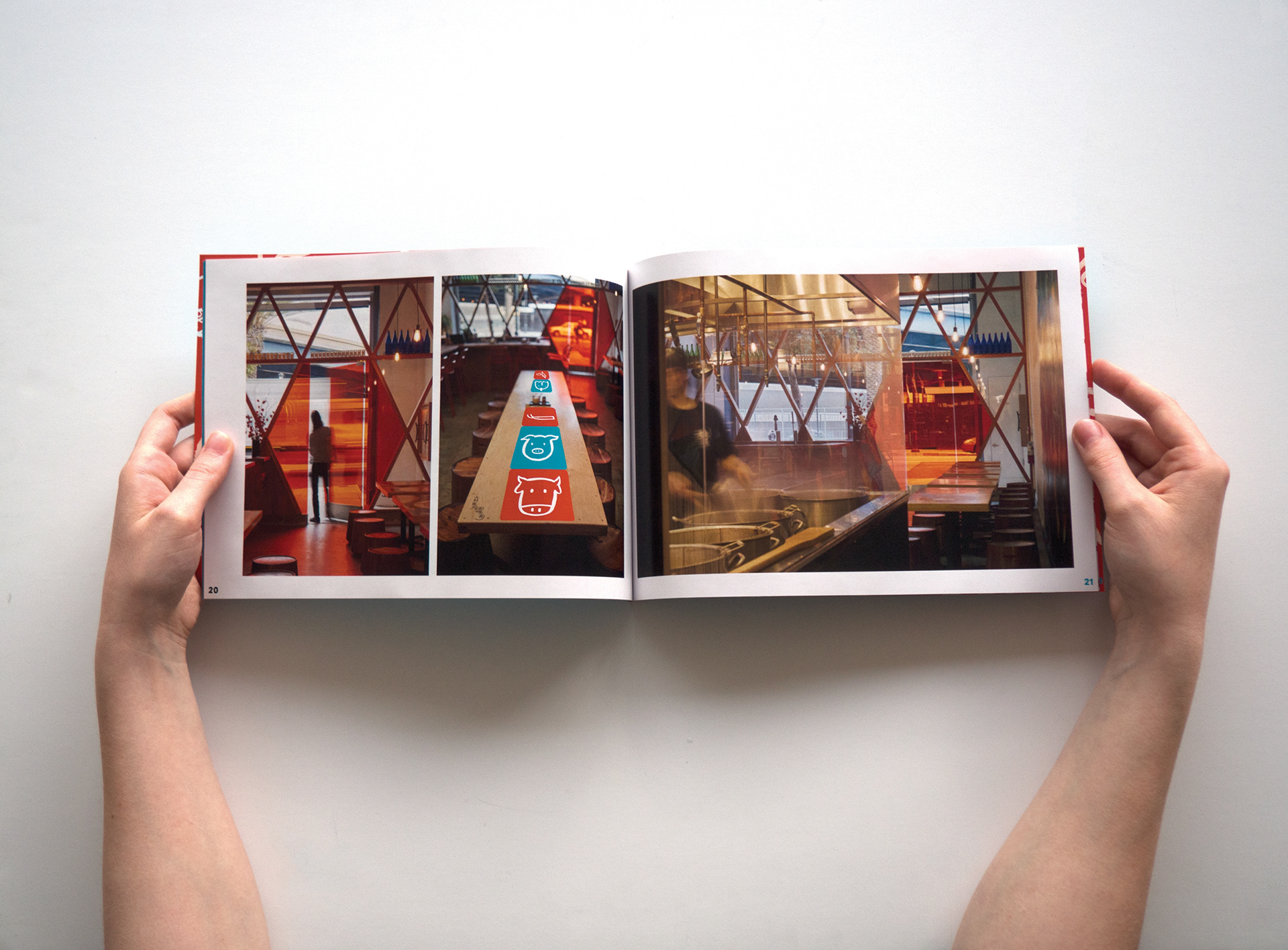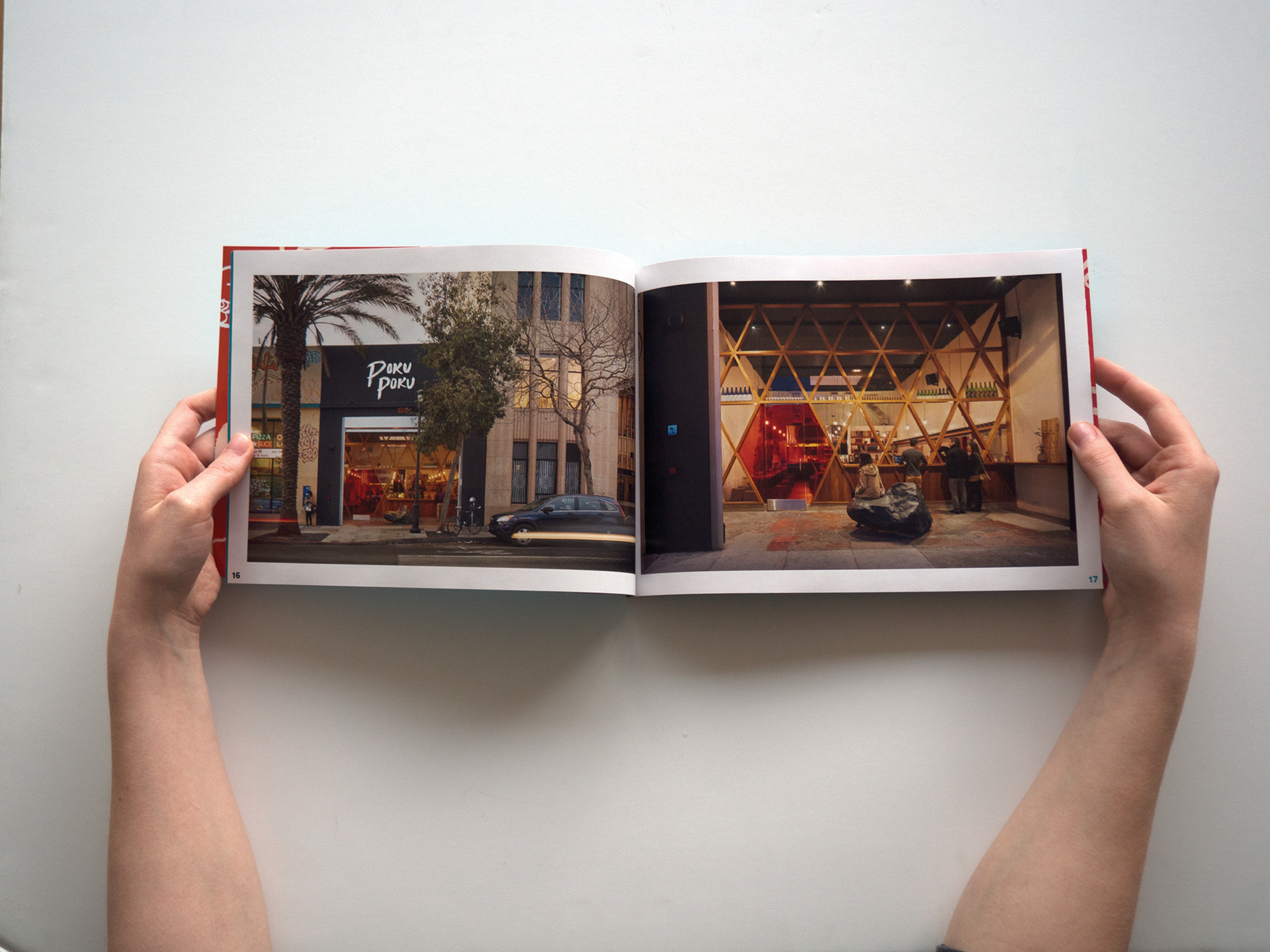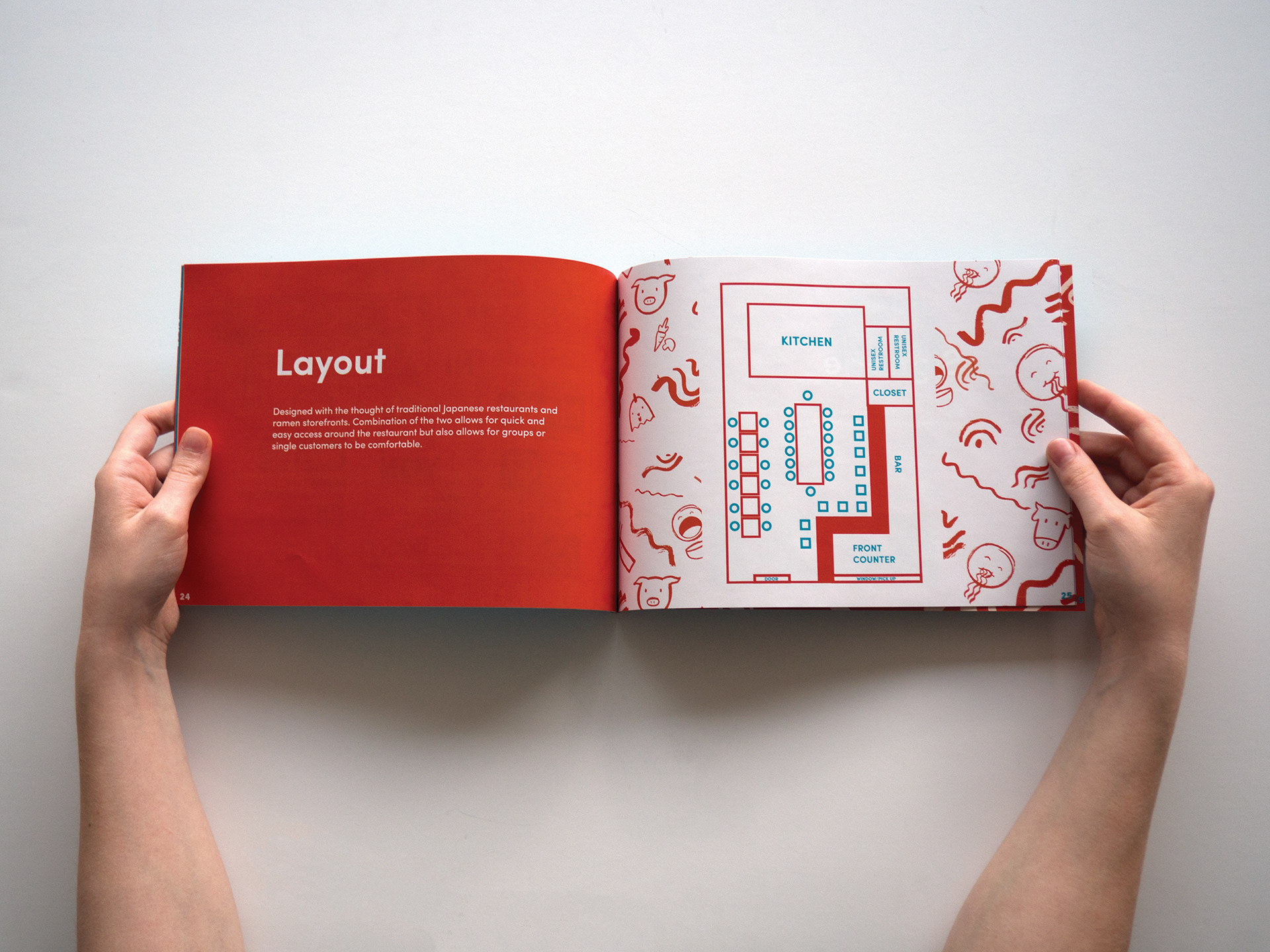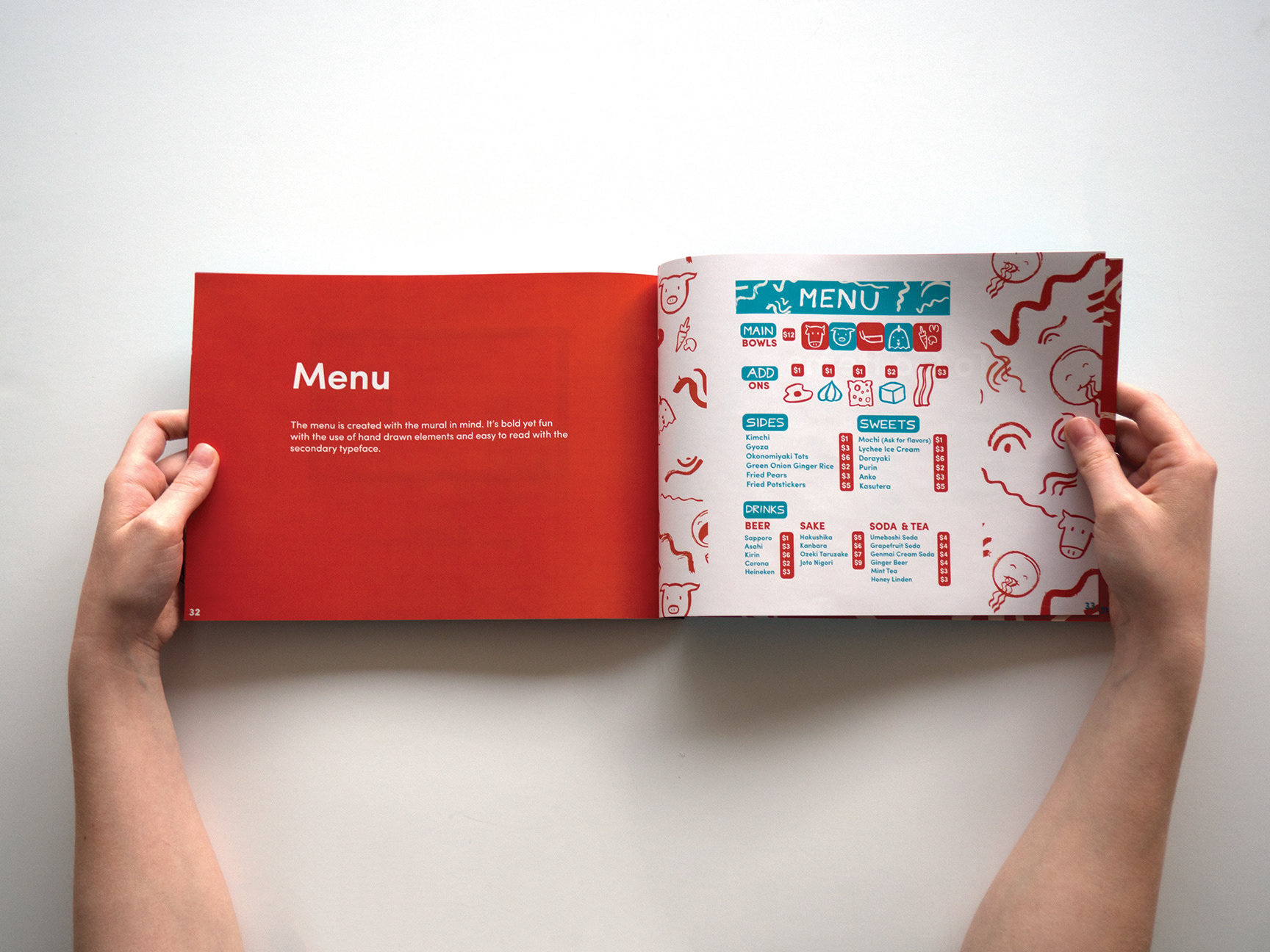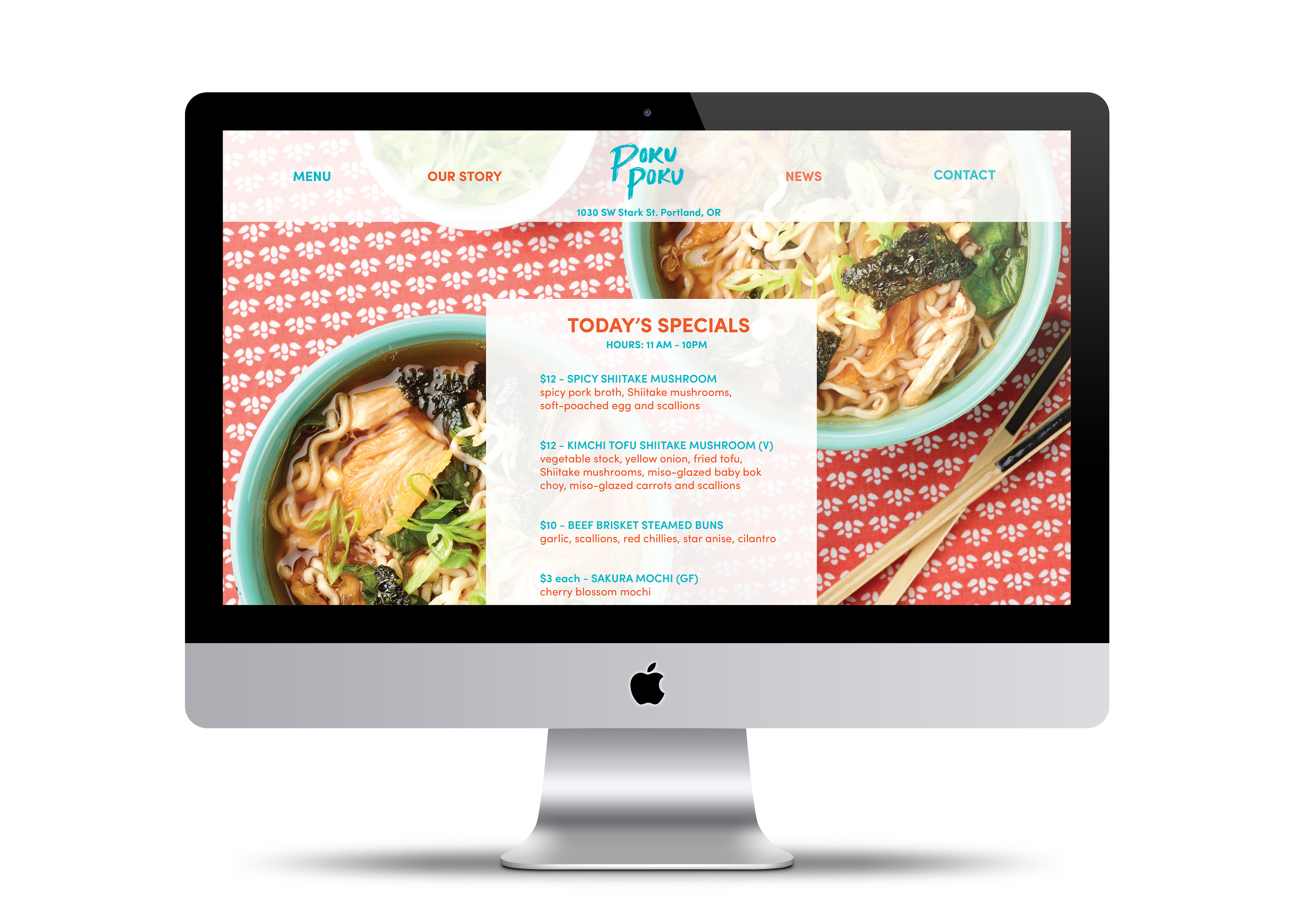 Photos of Restaurant: Orenchi Beyond 
Photography by Bruce Damonte